Anti Slip Tape, Beautiful And Safety
Views:7 Author:kunshan yuhuan Marketing Department Publish Time: 2017-06-30 Origin:Site
For beautiful, now many shopping malls, hotels and restaurants will laying ceramic tiles on the road of outdoor or in the square. But the anti-slip performance of ceramic is uneven and don't know how to anti slip. There are many security risks.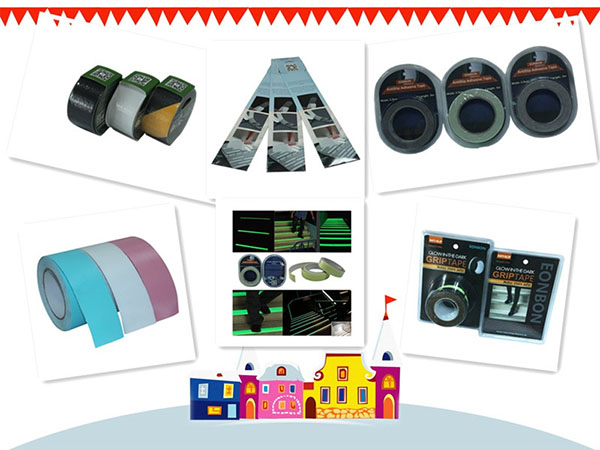 Kunshan Yuhuan has different kinds of anti slip tapes for safety walking: 1. PET anti slip tape, the adhesive is strong and it can be used for the rough ground of indoor and outdoor; 2. Glow in the dark anti slip tape, it can keep on shining at night after absorbing sunlight in the daytime. (The time of keeping on shining is not the same according to the daytime light intensity). It can be used for stairs, hospital clinics, etc. Besides, our company have PEVA anti slip tape, PVC anti slip tape, Aluminum foil anti slip tape, Diamond PU PEVA anti slip tape, etc. Recently we release several kinds of anti slip tapes with our brand - EONBON and beautiful package. The MOQ is one roll. If you want to make OEM, the MOQ is 2000 rolls.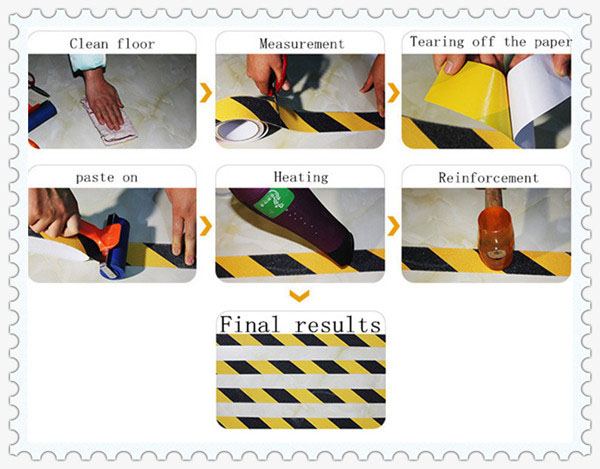 After buying anti slip tape, how to install anti slip tape? Please following it:
1.Preparing the appropriate tools: Rubber hammer; Rubber roller; Scissors; Hair dryer; Rag;
2. Cutting the tape into the corresponding length for the standby application;
3.Cutting the right angle of the tape into rounded corners and it can increase the service life;
4.Cleaning the ground and keep it thoroughly dry;
5.Removing the release paper and paste it on the ground directly;It must be pasted neatly and the best is once forming;
6.It need to be heated with a hairdryer when the temperature is below 20 degrees and use a rubber roller to discharge air;
7.Using a rubber hammer to tap the corner position and make sure it is pasted firmly;
8.Emptying out the gap of the ceramic tile(Remember: Do not stick the tape to the gap of the tile directly);
9. Don't touch the liquid and don't remove it within 24 hours.