Pedestrian ramps are anti slip strips,guarantee every step of safe walking!
Views:2 Author:Site Editor Publish Time: 2020-12-29 Origin:Site
The sidewalk has an inclination, so you need to slow down when walking, pay attention to the soles of your feet, and often see the black strips on the sidewalk, do you know what this product is? Let me introduce it next.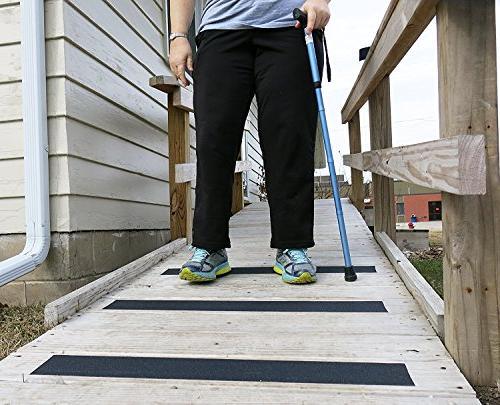 In fact, this black strip-shaped product is an anti-skid strip, which can be used on pedestrian ramps, also known as pedestrian ramp anti-skid strips. The main function is to prevent pedestrians from slipping and falling. For example, it is like a rainy day, when the rain drops on the ground and wets the chute, it will cause the chute to become slippery. In addition, there is a certain slope, normal people will inevitably slip and fall when walking on it, not to mention that it is for pregnant women, the elderly, and children. Therefore, it is necessary to take anti-skid measures to deal with the slippery slope.
The effect of the anti-skid strip of the pedestrian ramp can be seen from this. With it, it is equivalent to adding another layer of protection for walking safety. Maybe some people are questioning its actual use effect, why not contact Kunshan Yuhuan and get a free sample to try it~