The Company's Tourism Activities of 2018 Dragon Boat Festival
Views:7 Author:Site Editor Publish Time: 2018-06-19 Origin:Site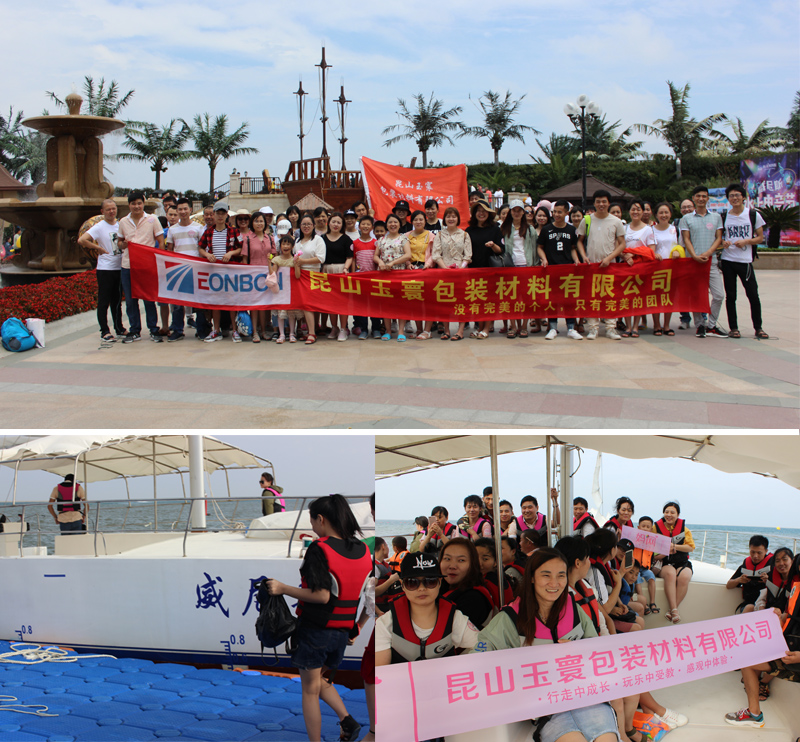 In order to enrich employees' amateur cultural life, edify their sentiments, relieve employees' work pressure, allow employees to enjoy the pleasant scenery of nature outside of work, and give everyone a chance to relax completely, during the holiday of dragon boat festival, we ushered in - Nantong Evergrande Venice 2nd Tour. The company attaches great importance to this tourism activity, and pays close attention to and gives careful guidance to the selection of itinerary, schedule, material allocation and personnel.
Start early in the morning and enjoy the scenery along the way. the wonderful journey begins here. We ran pleasantly on beautiful beaches, stroll leisurely under the gentle breeze, or play an exciting sea pass, motorboat, sailing boat, floating boat, speedboat, yacht ...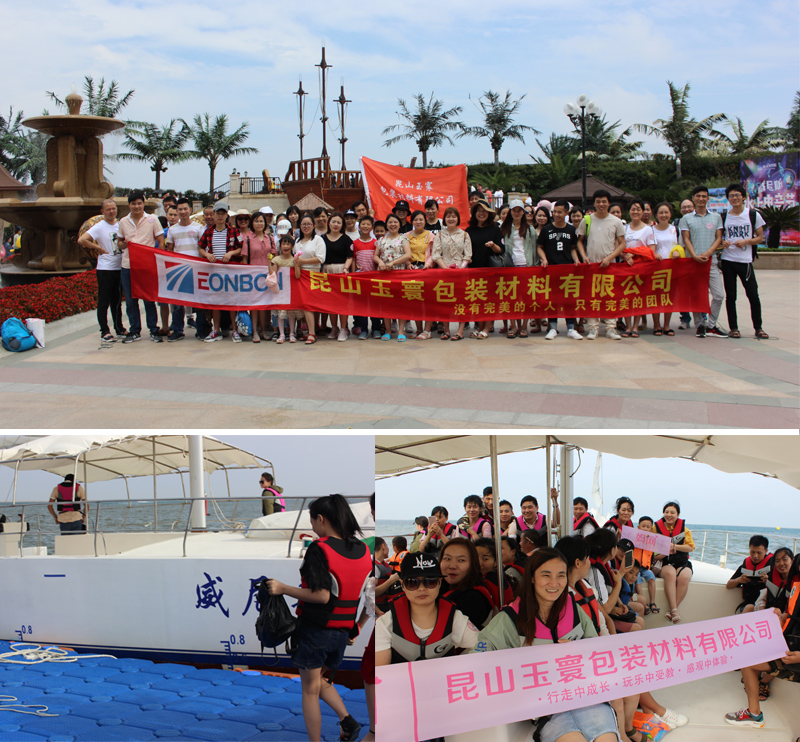 The tour was over. The picturesque scenery and the good feelings among colleagues have left deep memories for everyone. Tourism has brought closer the feelings among employees, deepened friendship, created an upward atmosphere of unity, strengthened the cohesion and centripetal force of the company, embodied the company's people-oriented concept, broadened the horizon of employees, cultivated their sentiments, and strengthened their sense of honor as employees of kunshan Yuhuan Package Materials Co.,Ltd.