The Features of Foam Tape
Views:1 Author:Site Editor Publish Time: 2018-05-31 Origin:Site
Foam tape is made of EVA or PE foam as a base material. It is coated on one side or both sides with a solvent-based (or hot-melt type) pressure-sensitive adhesive and then composited with release paper. It has the effect of sealing, shock absorption.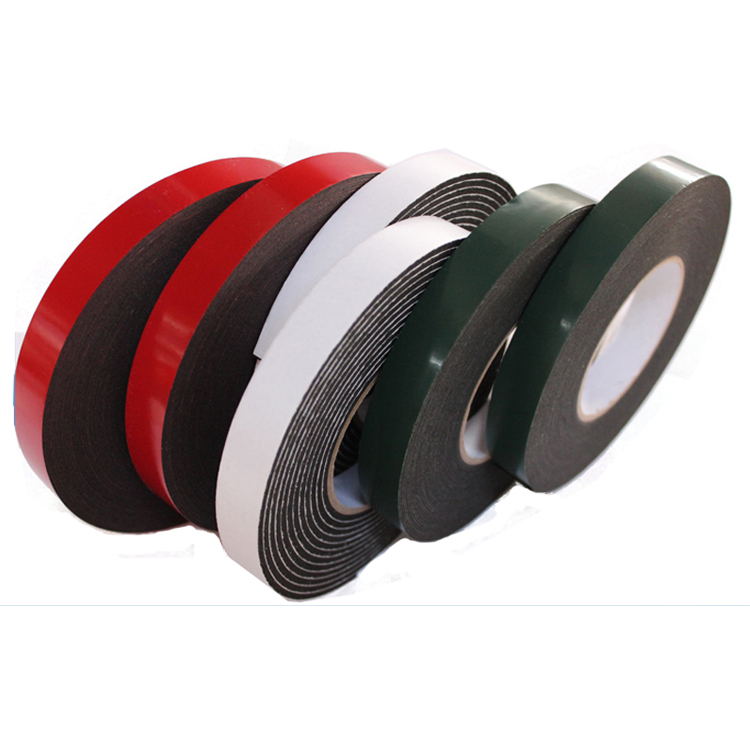 1. It has excellent sealing properties, to avoid release of gas and atomized outside.
2. Excellent resistance to compression deformation, which means that the elasticity is long-lasting and can guarantee long-term shockproof protection of accessories.
3. It is flame-retardant, contains no harmful toxic substances, does not leave residues, does not contaminate equipment, and is not corrosive to metals.
4. Foam tape can be used in a variety of temperature ranges.
5. The surface of foam tape has excellent wettability, easy to bond, easy to make, easy to punch
6. Long sticky, high peeling power, strong initial tack, good weatherability! Waterproof, anti-solvent, high temperature resistance, good conformability on curved surface.
Foam tape is widely used in electronic and electrical products, mechanical parts, various types of small household appliances, mobile phone accessories, industrial instruments, computers and peripherals, auto parts, audio-visual equipment, toys, cosmetics, craft gifts, medical equipment, power tools, office stationery, Shelf display, home decoration, acrylic glass, ceramic products, transport industry insulation, paste, seal, anti-skid and cushion shockproof packaging.