The Seven Features of Foam Tape / Acrylic Foam Tape
Views:13 Author:Yuhuan Marketing Department Publish Time: 2016-12-17 Origin:Site
1.Foam tape has excellent sealing performance which can avoid gas release and atomization.
2.Excellent resistance to compression deformation, the elasticity is durable.Accessories can be guaranteed to get long-term shock protection.
3.Foam tape is with flame retardant. Does not contain harmful toxic substances, no residue,does not contaminate equipment,and not corrosive to metal.
4.Foam tape can be used in a variety of temperature range.
5.The surface of foam tape has excellent wettability.Easy bonding, easy to make and easy to punching and cutting.
6.Super adhesion,good stickiness,strong holding power,good performance of shock absorption and weather resistant.
7.Foam tape is waterproof, anti-solvent and high temperature resistance.It can match well with the curved surface.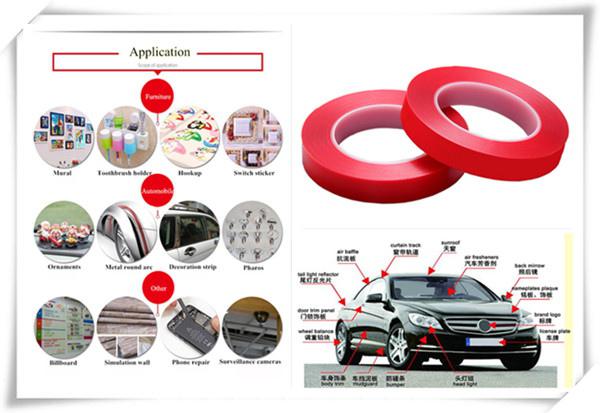 The Christmas Day is coming,Kunshan Yuhuan wishes you Merry Christmas and a Happy New Year!Following New Year's Day,it is our most important holiday which is Spring Festival.Our Spring Festival holiday is beginning from Jan.21st,2017 to Feb.5th,2017.If you need to purchase adhesive tape now,please contact us,so that we can deliver the goods to you in time.And please keep in mind,our hot products are anti slip tape,cloth duct tape,camo tape,reflective tape,foam tape,aluminum foil tape.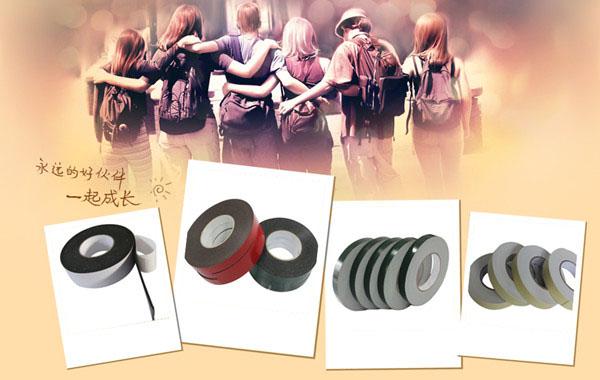 A
BOVE