Welcome to inquire our brand products - EONBON
Views:12 Author:Yuhuan Marketing Department Publish Time: 2017-06-24 Origin:Site
With the saturation of the traditional market and the rise of various new forms of consumption, in the consumer terminal, people are more exposed to the product packaging, rather than the product itself. In this sense, the quality of the packaging directly affects the sales of the product. The packaging links the relationship between production and consumption, it protects products, accelerates circulation, and promotes sales.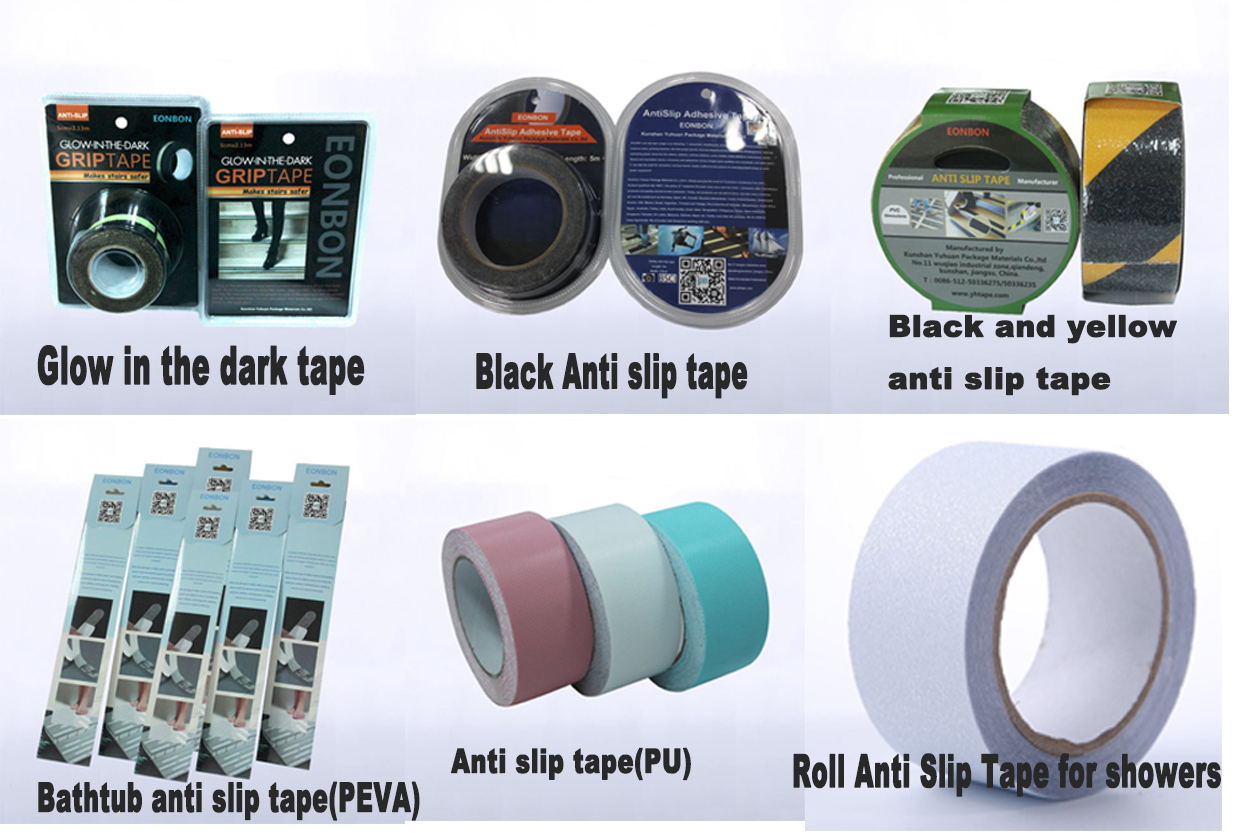 The importance of packaging to a product as following: Firstly, enhance the beauty of the product; Secondly, improve product value; Thirdly, security is strong and not easily damaged; Fourthly, the attraction to the customer has also increased. So packaging has a very important role for any product.
Recently our company introduce new four kinds of anti slip tape with beautiful package and our brand - EONBON, the MOQ is one roll. If you want to made OEM, the MOQ is 2000 rolls.
Anti slip tape with glowing strip 5cmx2.13m, the package is blister and color card;
Colored anti slip tape 5cmx5m, the package is sleeve card
Transparent PEVA anti slip sticker 6pcsx2cmx38cm, the package is paper bag;
Anti slip tape 2.5cmx5m, the package is blister and color card.